Officers 2017 - 2019
President: Kevin Mercadante
Vice-President: Rose Porcaro
Immediate Past President: Michael Sacco
Orator: MaryJane Simoncini
Recording Secretary: Michael Scaglione
Financial Secretary: Nancy Gurgone
Treasurer: Kenneth Simoncini
Trustees:
Kathy Bonnici Rosalyn Consiglio Joanne Colombo
Richard Trubiano Francesco Visci

Master/Mistress of Ceremonies:
Anna Alano Cookie Donaghy
Guard: John D'Alessandro
---
---

October Monthly MeetingTuesday, October 3, 2017 Click on the newsletter picture to download a copy of this month's newsletter.
IMPORTANT: This is a change from our usual first Thursday of the month date.
Our next meeting will be held on Tuesday, October 3rd, at American Legion Post, 326 Plantation Street, Worcester at 7:00 pm. There will be a dinner meeting this month. Dinner will be at 6:00 pm. It will be a DINNER MEETING at 6:00 pm As always, please call Kevin at 508-754-0486, or Merk370@aol.com. COME & BRING A FRIEND!!!!
---
---
Carnevale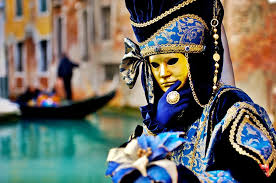 Carnevale was held Saturday, February 18th and although there were not as many people as we would have liked (only 130 people), the food, music, costumes, decorations and raffles were outstanding. I want to thank, Michelle, Kate, Mark Gerardi, Rose Porcaro, Roz, Rosemary Pace, Rose Mikitarian and Ellie Olivieri for the success of this affair. A report will be provided at the meeting.

Thank you for celebrating Carnevale with us!!!



---
WORCESTER LODGE #168
Scholarship

Every year, our lodge gives our four (4) $1,000.00 scholarships. Students must be related to members who have been members for two (2) years and are in good standing with the lodge. Applications are made available in December and
must be submitted by April 1st.

Start thinking about people deserving of these scholarship. Applications are now available.
Please visit our scholarship page next year for the 2018 application.


---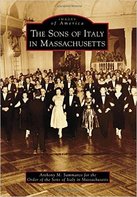 Own a piece of history - buy your copy of The Sons of Italy in Massachusetts today!
Click here to order directly from OSIA Grand Lodge of Massachusetts.
Enjoy over 100 pages of photographs depicting the history of Italian Americans who joined the Sons of Italy in Massachusetts, starting at the Grand Lodge of Massachusetts' founding in 1914.
Pictures show statewide as well as local events celebrating Italian heritage.
There are several pictures of members of our lodge, Worcester Lodge 168.
Compiled by Sons of Italy in Massachusetts member Anthony M. Sammarco.
---