Officers 2017 - 2019
President: Kevin Mercadante
Vice-President: Rose Porcaro
Immediate Past President: Michael Sacco
Orator: MaryJane Simoncini
Recording Secretary: Michael Scaglione
Financial Secretary: Nancy Gurgone
Treasurer: Kenneth Simoncini
Trustees:
Kathy Bonnici Rosalyn Consiglio Joanne Colombo
Richard Trubiano Francesco Visci

Master/Mistress of Ceremonies:
Anna Alano Cookie Donaghy
Guard: John D'Alessandro
---
---

February Monthly MeetingThursday, February 1, 2018 Click on the newsletter picture to download a copy of this month's newsletter.Our meeting for this month will be at the IAVC in Shrewsbury, on Dewey Rd. Please call Kevin at 508-754-0486, or Merk370@aol.com, so we can have an accurate count. I am looking forward to seeing all of you.
---
---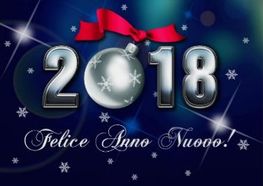 Our Christmas celebration at the IAVC was astounding. Thank you to our sponsor for putting the meal on. Bruce Parker, the chef, did an outstanding job. We had over 88 persons there to celebrate. Thank you to Mike Salvidio, Perry Sacco, and Dan Buduo for bringing the Table Talk pies. Thank you to all who brought articles and gifts for the needy. They barely fit in Ellie's car and the smiles on the people we donated them to was worth a million. It warms our hearts to see those less fortunate happy. Thank you to Rose Porcaro and her crew for the raffles, centerpieces and all the work for the Lodge and myself.

Carnevale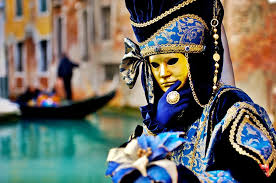 Carnevale is Saturday, February 10th at St. Anne's church hall, Shrewsbury, MA. Please support this event. Joe Cariglia will provide the music. Tickets are on sale and will be available at this meeting or by calling Michelle at 508-754-0486 or Vera Novick at (508) 799-9711. The cost is $35 per ticket. Tables of ten are $300. There is a limited amount of tickets, so please get them early.

---
WORCESTER LODGE #168
Scholarship

Every year, our lodge gives our four (4) $1,000.00 scholarships. Students must be related to members who have been members for two (2) years and are in good standing with the lodge.

DeFeudis COLLEGE SCHOLARSHIPS: We have begun planning for our 2018 Scholarships. If you have or know of a deserving high school student, please keep them in mind when applications become available. Michael Scaglione has volunteered to chair this committee once again. Anyone interested in helping please see Mike at the meeting.

Start thinking about people deserving of these scholarship. Applications will soon be available.
Please visit our scholarship page for the
2018 application as they become available.


---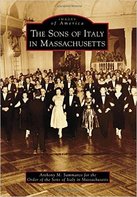 Own a piece of history - buy your copy of The Sons of Italy in Massachusetts today!
Click here to order directly from OSIA Grand Lodge of Massachusetts.
Enjoy over 100 pages of photographs depicting the history of Italian Americans who joined the Sons of Italy in Massachusetts, starting at the Grand Lodge of Massachusetts' founding in 1914.
Pictures show statewide as well as local events celebrating Italian heritage.
There are several pictures of members of our lodge, Worcester Lodge 168.
Compiled by Sons of Italy in Massachusetts member Anthony M. Sammarco.
---